---
"The Red Pony"
"The Red Pony", motion picture about a boy and his horse, based on the 1938 book of stories by John Steinbeck. Released in 1949, this box-office hit film features a screenplay by author Steinbeck and musical score by Aaron Copland. Billy Buck (played by Robert Mitchum) works on the ranch owned by the Tiflin family. Young Tom Tiflin has a red pony, and Buck helps the boy take care of it, much to the chagrin of the boy`s jealous father, a former schoolteacher who knows little about the country ways of life. One night when the father is on a trip, the pony is frightened by a storm and gets out of its pen, resulting in heartbreak and eventual reconciliation. This film was remade into a popular television movie in 1972 starring Henry Fonda.

---
"`Director"` Lewis Milestone
"`Director"`
Lewis Milestone

---
"`Cast"` Myrna Loy (Alice Tiflin)Robert
"`Cast"`
Myrna Loy (Alice Tiflin)
Robert Mitchum (Billy Buck)
Louis Calhern (Grandpa)
Shepperd Strudwick (Fred Tiflin)
Peter Miles (Tom Tiflin)
Margaret Hamilton (Teacher)
Patty King (Jinx Ingals)
Jackie Jackson (Jackie)
Beau Bridges (Beau)
Nino Tempo (Nino)
Tommy Sheridan (Dale)
Don Kay Reynolds (Himself)
Wee Willie Davis (Truck driver)
George Tyne (Charlie)
Poodles Hanneford (Clown)
Grace Hanneford (Circus performer)
Eddie Borden (Circus performer)
Max Wagner (Bartender)
Alvin Hammer (Telegrapher)
Dolores Castle (Gert)
William Quinlan (Ben)

Recommended for you
Read more about the full history of the world
Mills Brothers, American vocal group that specialized in close harmony. The group consisted of Herbert Mills, Harry Mills, John Mills, and Donald M...
Details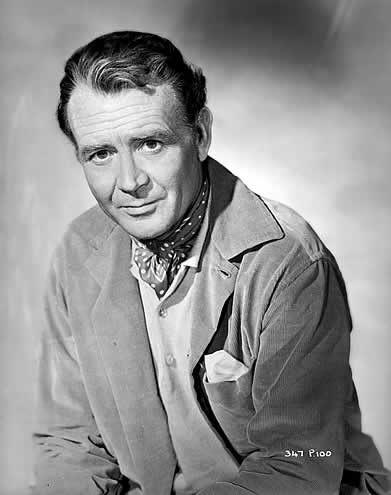 John Mills (1908-2005), English actor. His full name was Lewis Ernest Watts Mills. A very versatile performer, Mills appeared in motion pictures su...
Details
Vincente Minnelli (19031986), American motion-picture director known for his colorfully stylish musicals. They include "Meet Me in St. Louis" (194...
Details