---
Fulmar
Fulmar, common name for two species of seabirds constituting a genus of the family that also includes the petrels and shearwaters. The northern fulmar breeds on islands and coastal cliffs in the northern Pacific and Atlantic oceans. The southern, or Antarctic, fulmar breeds on the Antarctic mainland and subantarctic islands. In winter, northern birds wander as far south as Baja California, and southern birds to within 10 degrees of the equator off western South America. Both are large, heavyset birds with pale gray and dark gray color phases. They feed on fish, other marine animals, and organic garbage discarded from ships. Another species, the Antarctic giant-petrel, is sometimes known as the giant fulmar.

---
"`Scientific classification:"` Fulmars
"`Scientific classification:"` Fulmars make up the genus "Fulmarus" of the family Procellariidae. The northern fulmar is classified as "Fulmarus glacialis;" the southern, or Antarctic, fulmar as "Fulmarus glacialoides." The Antarctic giant-petrel is classified as "Macronectes giganteus."

Recommended for you
Read more about the full history of the world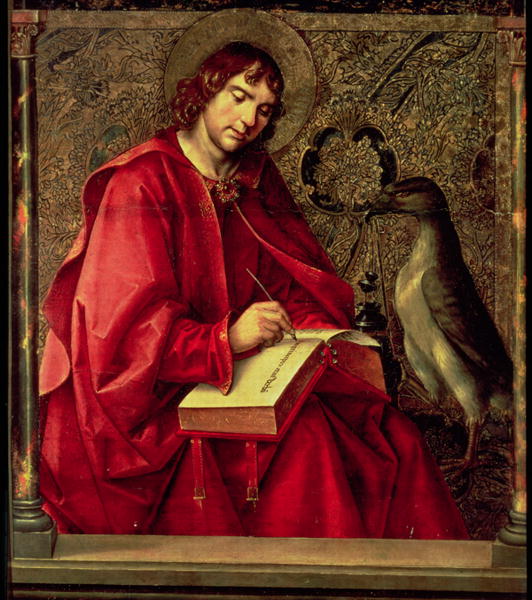 John the Evangelist (?-ad 101), in the New Testament, one of the 12 apostles, son of Zebedee and younger brother of Saint James the Great. He is al...
Details