---
James Connolly (1868-1916)
James Connolly (1868-1916), Irish socialist and nationalist leader, one of the principal organizers of the Easter Rebellion against British rule. Born in Edinburgh, Scotland, to Irish parents, he became involved in socialist groups in the early 1880s. From 1882 he served in the army for seven years.

---
Moving to Ireland in 1896
Moving to Ireland in 1896, Connolly founded the Irish Socialist Republican Party. He later spent several years in the United States where he lectured on socialism. He became a member of various socialist organizations and established the Irish Socialist Federation in New York in 1907. He returned to Ireland in 1910 to work for the Socialist Party of Ireland, becoming the acting general secretary of the Irish Transport and General Workers` Union when its founder, James Larkin, went to the United States in 1914.

---
Connolly organized a group in Dublin called
Connolly organized a group in Dublin called the Citizen Army after the suspension of the Home Rule bill following the outbreak of World War I in 1914 ( `see `Irish Home Rule). The Citizen Army allied itself with the Irish Republican Brotherhood ( `see `Fenians). In 1916 Connolly, with Roger Casement and Patrick Pearse, planned the uprising that took place in the days following Easter Sunday. Their attempt was firmly suppressed. Connolly, along with Pearse and other leaders of the revolt, was captured and executed by firing squad.

Recommended for you
Read more about the full history of the world
Otto I (Holy Roman Empire), called Otto the Great (912-973), Holy Roman emperor (962-973), king of Germany (936-973), the son of the German king He...
Details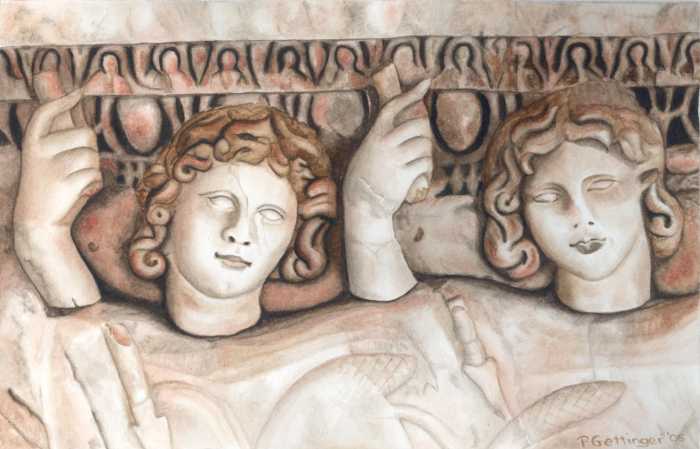 Castor and Polydeuces, in Greek and Roman mythology, the twin sons of Leda, wife of the Spartan king Tyndareus. Polydeuces is also called Pollux. T...
Details
Willingboro, township, Burlington County, western New Jersey, on Rancocas Creek, in the Delaware River Valley; settled around 1677, incorporated 16...
Details