---
Antoine Pevsner (1886-1962)
Antoine Pevsner (1886-1962), Russian-French sculptor, a leader of the constructivist movement in modern sculpture ( "see "Constructivism). Born in Orl, he studied in Kyiv, visited avant-garde artists in Paris, and during World War I worked in Norway with his brother, the sculptor Naum Gabo. When they returned to Russia in 1917, Pevsner taught at the Moscow School of Fine Arts. In 1920 Gabo and Pevsner issued their Realist Manifesto, an acute summary of the issues confronting 20th-century art and a declaration of their own artistic principles. In 1923 political pressures forced them to emigrate. Settling in Paris, Pevsner, until then primarily a painter, turned to sculpture. He developed a deeply influential styleat once true to constructivist principles and highly personalwith complex curves and planes, clear definitions of space, and a great sense of dynamic tension. His works include "Developable Column" (1942, Museum of Modern Art, New York City) and the monumental outdoor "Dynamic Projection in the 30th Degree" (University City, Caracas, Venezuela).

Recommended for you
Read more about the full history of the world
Benjamin Silliman (1779-1864), American educator, scientist, and editor, who helped to establish higher scientific education in the United States a...
Details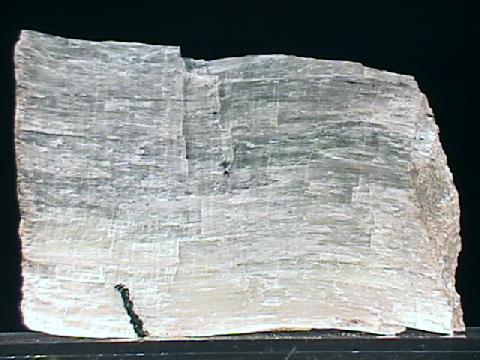 Sillimanite, or fibrolite, an aluminum silicate with the same chemical composition, Al2SiO5, as andalusite and kyanite. Sillimanite is named in hon...
Details
Silver Fern, fern, from the American tropics, grown in greenhouses for its beautiful, finely cut, toothed foliage. The silver fern produces large f...
Details